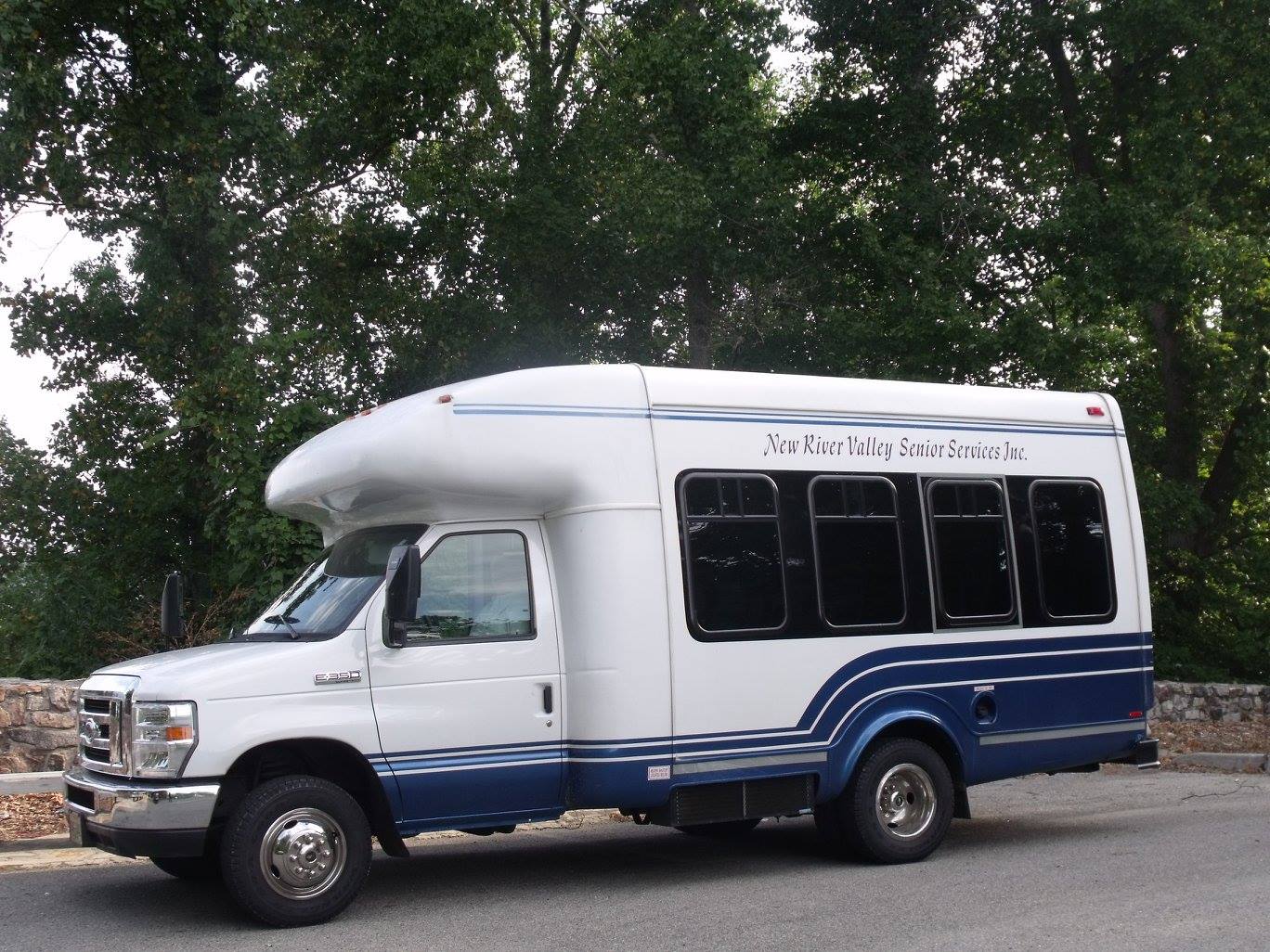 New River Valley Senior Services has been providing transportation for over 40 years. Senior Services employs well trained and dependable drivers. These transportation services are availalbe throughout the New River Valley. The vehicles are designed for comfort and have lifts for ease of wheel chair accessibility. Please contact the office staff for more information or to schedule a transport at the information below.
The New River Valley Senior Services has been in existence since 1976. It is a private non-profit organization governed by a Board of Directors. Senior Services qualifies under the IRS code as a 501(c)(3) organization. It is also recognized and exempt under the Consumer Affairs Department. And is the largest services provider for the elderly in the New River Valley.
The goals of the New River Valley Senior Services are to provide safe and efficient services with the major emphasis being placed on serving the elderly, disabled, low income, and minority community.
The New River Valley Senior Services operates 35 vehicles which include 13-passenger vans, minivans and lift supported vehicles to transport disabled individuals. All vehicles are equipped with safety equipment such as fire extinguisher, first aid kits, reflectors and two-way radios.
Senior Services has a contractual agreement with the New River Valley Agency on Aging to provide transportation services to their clients to and from six Friendship Cafe's throughout the 4th Planning District. It also provides shopping assistance to the Agency on Aging clients and the general public 60 years of age or older who have no transportation available. Persons under 60 with disabilities may be included if space is available on the vans.